MANAGED SERVICES
Miraculous Solutions offers a "full service" approach to your IT business needs. Managed Services will maximize the security, performance, and long term reliability of your desktops which helps your business decisions regarding desktop maintenance and upgrades. We will apply our expertise to all aspects of your hardware, software, network, and consulting through managed services.
Our dedicated team will remove the burden of maintaining and monitoring of your existing network environment and allow you to focus on what you do best…your business. Managed service customers receive priority support and quick turnaround times to keep downtime at a minimum and productivity at a maximum.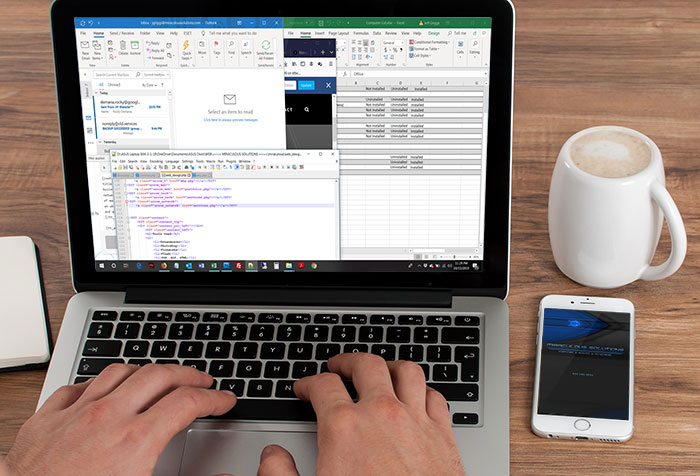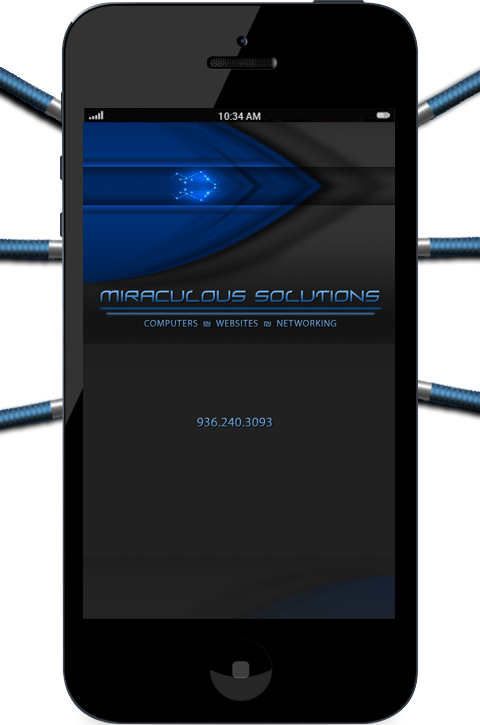 CONNECTIONS MATTER
We keep you connected so that you can keep working
TROUBLESHOOTING
One misconfigured network device can wreak havoc on your network and leave you open to security threats
DESIGN
Every aspect of your network needs attention to detail
CONSULTING
Solutions to keep you up to date or take your network to the next level
SUPPORT
When your network is down, you're losing time and money
WIRELESS
Access points, POE devices, and routers are all factors in your wireless infrastructure
Hardware
From upgrades and replacement parts to diagnostics and troubleshooting, Miraculous Solutions can support your hardware needs. We have over 2 decades of experience working on a wide variety of computer makes and models. If you're experiencing computer slowness, don't lose your precious data! Contact us before your hard drive fails completely. In most cases, we can recover the data without sending your drive to a costly "specialized" data center.
Software
We handle all types of software including Microsoft Office, Quickbooks, antivirus, other accounting software, and business suites as well as proprietary custom software. Miraculous Solutions can upgrade or migrate your software to keep your workflow going in the right direction.
Printers and Peripherals
Printing, scanners, label makers and other devices are great tools when they are working properly. When those devices malfunction, it can be a big headache. Contact us to fix driver, connection, or configuration issues.
Security
Most businesses rely on the internet for daily work functions. If your computers don't have the proper security software and firewall configurations, a disaster is just around the corner. We've seen it more times than we can count. A user leaves their computer unprotected, or halfway protected, and gets infected with malware or ransomware. Don't risk compromising or losing your sensitive data! We can install and configure security software to help protect your network from attacks.
WEB DESIGN
Your website should set your business apart and let it stand out from the crowd. We know the many components that go into a fantastic website. From SEO to color schemes, graphic layout to fonts, source code to database backend connections, we know how to build and design websites that our clients love.
STANDARD WEBSITE
From $3500
Basic SEO (Search Engine Optimization)
Domain Registration (1 Year)
Web Hosting (First 6 Months Free)
Semantic Markup
2 Design Revisions
Full Web Standards (508 Compliance, WC3 Valid)
ALL PSD Files and source code
CONTACT US
PREMIUM DYNAMIC WEBSITE
From $4500
Standard Website PLUS
Advanced SEO (link building, 1 keyword/page, etc.)
Standard Video (Vimeo, Youtube)
Analytics
Sitemaps
Mobile/Tablet Friendly Layout and Coding
Adwords/Adsense (advertising cost not included)
CONTACT US
MIRACULOUS WEBSITE
From $5500
Premium Dynamic Website PLUS
Full SEO (link exchanging, keyword studies)
Facebook/Twitter integration
Custom Video (HTML 5 Video)
Advanced Cacheing
Uptime Monitoring
CONTACT US